We are a family run farm and cidery. Drawing inspiration from cidermaking and winemaking around the world, we produce wild fermented ciders that are left unfined and unfiltered. Each of our ciders are made using our own Certified Organic fruit grown on our Naramata farms.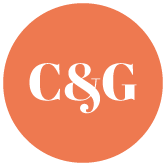 Order from our entire catalogue of ciders, from past favourites to new and creative blends.
6 times ciders 2 times a year
A special-to-members curated pack of one-of-a-kind, last finds, first releases.
What do we do?
What Do we make?
Creek & Gully Cider is one part of the Simonsen-Salting family farm—Northern Lights Orchard. We farm 55 acres of Certified Organic apples for food. For people to eat! At the cidery we process only what cannot be sold on the fresh fruit market. Apples that have been deemed unsuitable for sale because of size, blemish or variety. On average the cidery recieves only 10% of the apples we grow in a year.
We work with real fruit to make bottle and can fermented ciders.
We work with our fruit grown by us and fruit grown by farmers throughout the province of British Columbia.
We work with ambient fermentation and make unfined and unfiltered finished products.
We work with CO2 created by yeast as a by-product of fermentation. No forced carbonation. That means that a fermentation has taken place in the vessel from which you consume our finished cider.  
Tasting Room Season is May Long through Thanksgiving